Are you a Carer in the 18-25 year age range? We have an exciting project to share with you.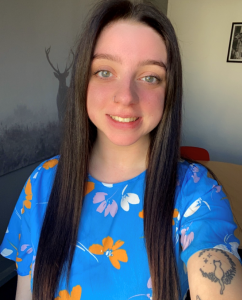 Here at Angus Carers Centre, historically you were either a Young Carer or an Adult Carer.
A young carer is someone aged 18 or under who helps to look after or support a member of their family due to physical or learning disability, mental illness, physical illness, drug or alcohol problems, chronic or terminal illness.
Once a Young carer turned 18, they then got passed onto the Adult team as they were an adult carer. However, there was a clear gap in the transition between being a Young Carer and an Adult Carer.
Angus Carers Centre has introduced a new project which focuses on Young Adult Carers who are aged between 18 and 25 years old. This project is led by our new Rights and Engagement Officer Christian. This was brought in to ensure a smooth transition between being a Young Carer and an Adult Carer as this time in their life is difficult due to school, college, university, work or apprenticeships.
The aim of this project is to get more Young Adult Carers involved within the Angus Carers Centre as there is a clear gap between Young Carers and Adult Carers where those who care drop off the radar. This project will look at ways to get this age range involved and utilising the services we can offer them and what they are entitled to.
How it works and what Carers get from it
There are multiple different services that the Angus Carers Centre can offer for Young Adult Carers. The first being 1:1 emotional support. This is when Christian will meet with the carer and have conversations regarding how the carer is getting on and identify what the Angus Carers Centre can do to help.

There are also peer support groups that are up and running that are there for carers to meet one another and have a chat. There will be different activities set up for these groups depending on what the carers would like to do.
Angus Carers Centre can also help with signposting to other services such as welfare rights where we can pass on the carers information to the council and they will be able to help and see if the carer is entitled to any additional benefits. Another service is the Emergency Carers Card, where a plan can be put in place in case something happens to the carer so that services can be alerted to ensure the cared for has the correct care in place.
There is also funding that can be used to help the carer get a break from their caring role called 'Time to Live'. This can be used for weekends away or a hobby that the carer may have.
If you care for a friend or family member and are between the age of 18 and 25, you can either register on our website or you can get in contact with our Young Adult Carer Rights and Engagement Officer Christian on 07706 315 485.
You can also email us at any time via enquiries@anguscarers.org.uk